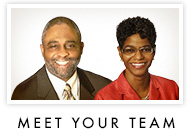 As licensed REALTORS®, who are experts in various local area, we bring a wealth of knowledge and expertise about buying and selling real estate. Keep in mind, all communities are not the same; so, you need real estate agents you can trust,to provide you with up-to-date information. It would be our pleasure to serve you and guide you successfully during one of the most important financial decision you will make.
Find Your Next Home
In your search for 'what could be' your FIRST, DREAM or MOVE-UP home, you will need agents, like the Doose Team, to provide you with current data about your selected area. We can work with you to find the right home at the right price, which will most likely include neighborhood amenities, that appeal to your family's lifestye, and match those essential criterias, you are looking for in your future home.
Sell a Home
When it is time to move, the Doose Team knowlegeable realtors and partners, will advertise your home, show your property to prospective buyers, negotiate the purchase contract, arrange financing, oversee the inspections, handle all necessary paperwork, and supervise the closing. Our eagered realtors can take care of everything you need, from start to close.
Consult on Home Selling Tactics
Often times, buyers find it difficult to visualize themselves living in your home, the way you do. Due to these buyers' lack of vision or inability to see passed the home's distractions, opportunities to sell are lost. Let the Doose Team instruct you on showcasing your home, to sell! We'll give you suggestions that will make your home more inviting- to the ideal audience - which could ultimately yield you top dollar. Initiatives like staging the home, making repairs or minor improvements, or painting the walls can make the difference between a home resting on the market and one that's sold fast.

"With man this is impossible, but With 'God' All Things are Possible" (Matt 19:26)